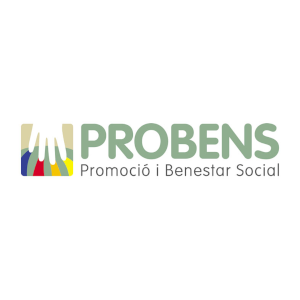 PROBENS is an organization that is at the service of people who need a helping hand to be able to improve what they know how to do, and offer them the necessary tools to help them find a job and / or training. . Also to get to know the territory where they live and take better advantage of the opportunities that come their way.
PROBENS works for the insertion of people with social difficulties, based on the programs and intervention services in the fields of training, education, employment, housing, legal advice, reception and technical support to other organizations.
Between the Balearic and Barcelona team PROBENS offer a wide variety of projects. With PROBENS people can prepare to find a job: training, education, going abroad for professional internships, together we create personalized paths and itineraries.
PROBENS is also part of important networks in Catalonia, Spain and Europe. This organization looks for innovative solutions, to create new methodologies, and most importantly: the person is always in his focus.
Through its work in the BlueGeneration project, Sea Teach has developed an extended network to employment services and NGOs, working with young and often underprivileged groups. It has thereby first-hand experience of the difficulties of labour insertion and has developed the idea of this project together with the coordinator Probens.
Sea Teach has also developed a unique Assessment Tool in its project VALITS that has found wide approval by employment agencies and Human Resource departments. This tool is now being further improved by adding gaming elements to the assessment process. This experience enables the organisation to support the project actively in the development of the App and the necessary processes of testing.
Sea Teach has been using the maritime and tourism sector for over 10 years to develop and offer courses and training to youth from many different EU countries and often include unemployed youth who come from disadvantaged backgrounds.
The courses include,
– assessment of transversal informal skills,
– soft skill training for basic skills and competences,
– preparing for the job interviews,
– mentoring programmes,
– motivation and guidance for career pathways to employment, and
– nautical and tourism related training.
Sea Teach is working closely with local authorities, employers and NGOs in order to connect their job seekers to the employment market by running a range of courses for these young people.
The wide network established by Sea Teach and its profound project experience will further support the projects' activities and help the Target Groups of young job-seekers and their trainers to be more successful in the insertion of disadvantaged youth into the labour market.
Visit their website for more information! sea-teach.com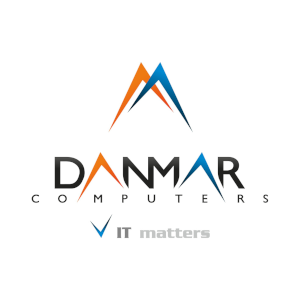 Danmar Computers is a private company operating in the field of Information Technology and providing vocational training in this field. Company staff has an extensive experience in developing modern Web and mobile applications that are used for educational purposes. They also have long-term experience of carrying out European projects within which company's R&D staff conducts research and prepares trainings tailored to the needs of various learners. Danmar Computers has carried out European Union educational programs, among others: Progress, former Leonardo da Vinci and Grundtvig, currently Erasmus+ and Horizon2020. In many of these projects Danmar was responsible for designing and coordinating dissemination strategies. Danmar Computers is also the developer and provider of AdminProject, the on-line system for management of European projects.
All activities of the company are based on a wide and well-established cooperation network, both on national and international levels. The national networks include training and counselling institutions, universities, schools, non-governmental organisations as well as private sector companies. International network includes partners of various profiles coming from every European Union's country. Danmar Computer's mission is the promotion of life-long education and assurance of equal access to education for everyone with the use of modern technology.
Website: www.danmar-computers.com.pl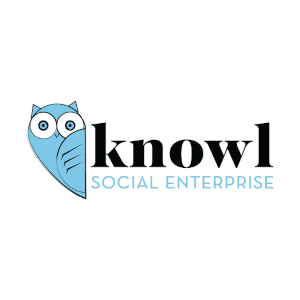 knowl is a Collective Social Cooperative Enterprise, an award-winning Trust Education Brand that designs and implements education, training, mentoring + counseling programs that inspire, develop, evolve and "change the lives" of the people involved. We work on a profound level with unemployed, NEETs, youth, refugees, 45+, women, and other risk groups with reduced economic ability, excluded from the learning processes and/or with limited skills. Since 2012 (established), S.E. knowl has offered 22.000+ hours at zero cost education, skills training and mentoring/coaching, to 5.500+ people and has (co)organised interactive training + skills seminars hosting 7.000+ participants (80% of which are vulnerable groups), with the main vehicle being its Employability Skills Accelerator (i.e. Mellon). Our team stands out for the plethora of its people's knowledge, experiences, abilities and skills, and is characterized by their common will, commitment, autonomy, credibility and, above all, their ethos. Knowl undertakes the research and implementation of European projects, policy papers, studies and so far it has participated as partner in 15 EU projects, focusing on skills assessment and development, contributing to the development of training and is co-organiser of the Skills-2-Go national campaign on the promotion of soft skills at national level. Knowl has gained considerable expertise in educational content development, training delivery and project implementation through EU projects implementation; already some European projects have been acknowledged as Best Practice.
Website: www.knowl.gr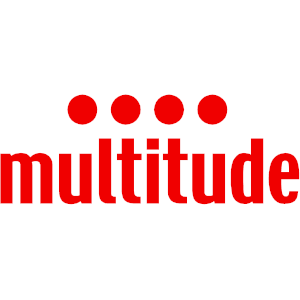 Multitude i Gävle AB is a Swedish consultant company with focus on strategic competence provisioning in both private and public sector. In 2004 Multitude i Gävle AB innovated the idea to convert an ERP system for production in the mechanical engineering sector into a vocational validation tool for both hard and soft skills to be used in the education sector. This tool is today a standard in Sweden and used by many sectors validation tools. The sectors validation tools are built upon sectors skills definitions in the Swedish Qualification Framework- SeQF which is transparent with the Europeans Qualification Framework – EQF.
As a consultant company Multitude i Gävle AB educate sectors, companies, municipalities and Public Employment Service in Sweden to realise how effective sectors validation and complement education can be. Sectors validation are used for upskilling and reskilling of workers, unemployed and migrants to match their individual skills towards the need in the labour market both in a short and long term.
Multitude i Gävle AB is also a co-founder in the Swedish company Head on Nails AB with focus to integrate soft wares in an ecosystem for the education sector.
Contact Multitude I Gävle AB
Anders Krantz
Norra Centralgatan 11 B
803 11 Gävle
Sweden
Mobile: +46(0)743 221100
Email: anders@multitude.se
Web: www.multitude.se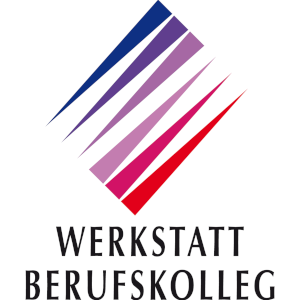 The Werkstatt-Berufskolleg serves and educates disadvantaged students. Here all people are welcome: Young people with extraordinary life biographies, with and without qualifications, older people who want to learn a new profession in their second phase of life, with and without disabilities, from special schools and to re-orient people with learning difficulties. Since 6 years we also train young refugees in German language and also cultural competences to prepare them for working and living in the German and European society. As inclusive school we learn together and share. All teachers have next to their educational training additional professional training and come from the private sector. Therefore, learning "with hand and head" is our motto and programme.
The vocational school based its teaching on the realities of his students. New media, digital education, non-formal education, differentiation during lessons and current projects, everything will be developed together with the students. For craftsmanship we run professionally equipped workshops. The classrooms are large and equipped with all the necessary media. Retreats are available, the training room method allows new learning opportunities during the school day.
All students have the right to individual or small group remedial intensive care. Our students are actively involved in school committees and influence school development and new ideas. We give people who have been unlucky and / or decide to try again a start on school education to working life, a second and third chance.
The school gets the label "School without racism – school with courage" and FairTrade-School.55 teachers train and accompany 700 students in the age between 16 and 45: 160 refugees, 120 other young people with migration background, 65 students from special schools, students with autism, more than 250 students without any examination, no education, etc.
The teaching staff is very experienced in the development, implementation and evaluation of curricula for disadvantaged young people. European curricula will also be involved in the school curricula and successful models have been implemented. The WBK has extensive experience with the placement of disadvantaged students in internships and enterprises and also with the activation of long-term school-leavers.